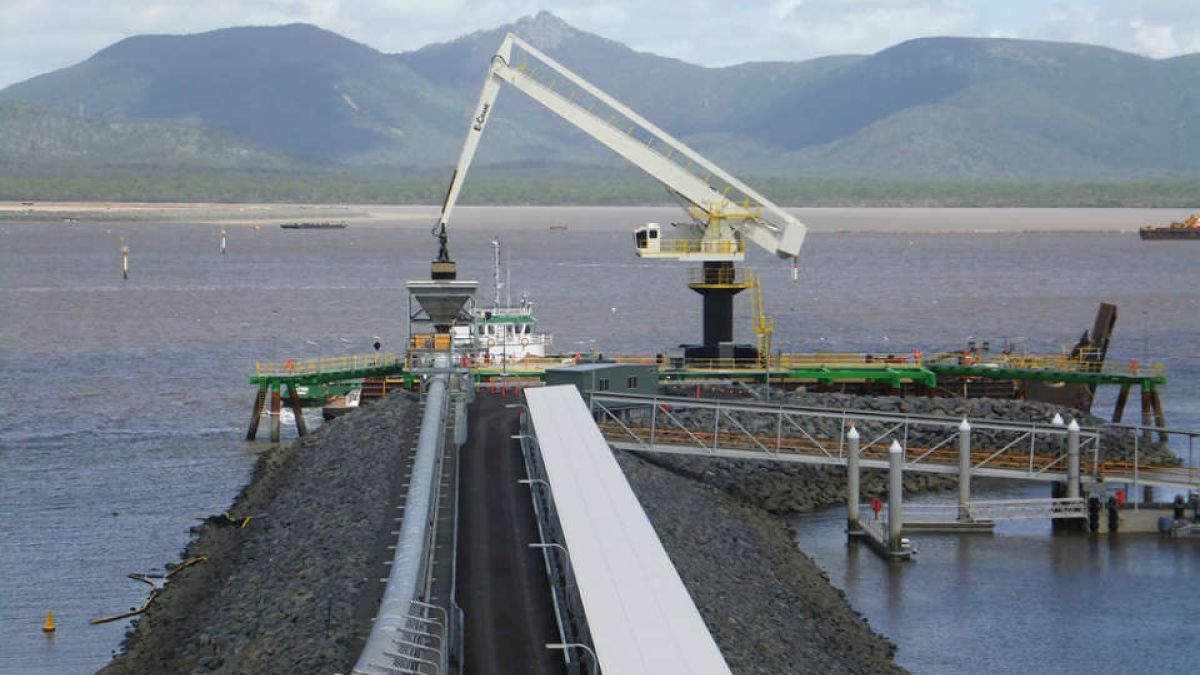 Electric crane company installs first machine for APLNG
The first E-Crane to be used in Australia has been installed and commissioned on the APLNG project site on Curtis Island. The E-Crane is a revolutionary bulk material handling machine designed and built by a company based in Adegem, Belgium.
Project manager Steve Osborne said the E-Crane was an electric "balanced" crane which moved material more efficiently than any other type of machine. While the crane has been used mostly throughout Europe and the US, this is the first time the company has installed one in Australia.
"This particular machine installed on Curtis Island is a 1500 Series machine capable of unloading 750 tonnes per hour of aggregate, sand, rock or other commodities from a barge to the receiving hopper," Mr Osborne said. "A conveyor belt then takes the material into the construction site for further processing."
Mr Osborne said the E-Crane was equipped with a single 250kW electric motor, eliminating the need for diesel-driven equipment such as excavators and trucks. "In comparison, an excavator of similar size and capacity to move 750 tonnes per hour of material would consume 75 to 100 litres of diesel fuel per hour," he said.
"Bechtel has substantially increased their material handling efficiency while reducing costs and environmental impact at the same time."
Source: The Observer, March 21, 2013